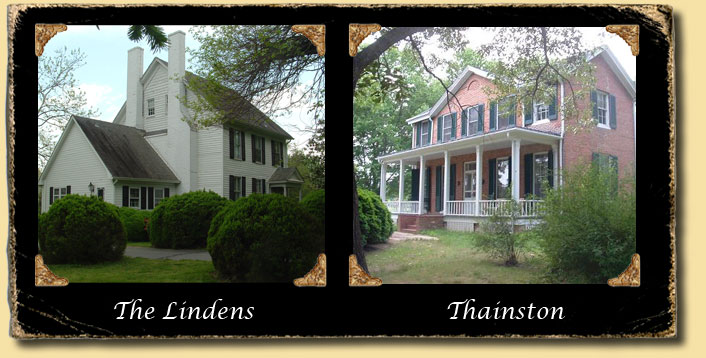 Historic Sites File
The Historic Sites File is an extensive collection of information on Historic Homes of Charles County and Maryland. It includes historic research, newspaper articles and photographs of each site and is housed in the Southern Maryland Studies Center at the College of Southern Maryland. It is a cooperative effort between the Historical Society and the College. Credit is also given to J. Richard Rivoire, architectural historian, for his generous contributions of Maryland Trust applications. The Committee is chaired by Louise Turner and assisted by Joyce Candland. They work on a volunteer basis and meet one morning a week in the Studies Center.
The focus of the file is sociological, architectural, economical, genealogical, and historical and consists of the following sections:
1. Charles County - 173 folders in alphabetical order. Each includes a map of the county with the subject location marked. (Refer to list)
2. Maryland General - A sampling includes Anne Arundel County, Baltimore, Calvert County, the District of Columbia, the Eastern Shore of Maryland as well as Montgomery County, Prince George's County, Saint Mary's City & St. Mary's County, Virginia and some Calvert Family homes in England.
3. Miscellaneous such as: Alms House / Amish / Barns / Farming / Folklore / Fox Hunting / Indians / Jousting / Lighthouses / Schools, etc.
4. Rare book collection houses:
• Collection of newspaper articles authored by James C. Wilfong.
• A complete collection of Maryland House & Garden Pilgrimage Tour Books.
The Historic Sites File is in the Documents Room of the Studies Center which is staffed from 1:00 to 4:00 p.m. It is recommended to call ahead for an appointment at 301-934-7606.
We invite researchers to use the files and request that when publishing, credit be given to the Historic Sites File of the College of Southern Maryland and The Historical Society of Charles County.
~~~~~~~~~~~~~~~~~~~~~~~~~~~~~~~
Louise B. Turner
Louise B. Turner is a 12th Generation Southern Marylander and chair of the Historic Sites Files for the Historical Society of Charles County. She has a M.S. in Design and History from the University of Maryland, College Park.
She is a charter member of the Port Tobacco Chapter, Daughters of the American Revolution and the past President of the Smallwood Foundation. She is a member of the Descendants of the Lords of the Maryland Manors, the National Society of the Colonial Dames of America, and the Society of the War of 1812, the Historical Society of Charles County and the Historical Society of Calvert County.
In addition, she was a member of the Gunston Hall Board of Regents in Virginia. She also holds memberships in the Northern Virginia Chapter of the Jamestown Society, the Ark and Dove Society, the First Families of Virginia, and the National Society of the Magna Carta Dames.
A published author, Mrs. Turner is an alumnus of the Attingham Decorative Arts Symposium of the British Royal Oaks Society in Great Britain.
Click here to see the Historic Sites File
Click here to see a Gallery of Select Historic Sites